Airconditioning for the quality of living.
Air conditioning types.
There is a wide range of air conditioning equipment available on the market today, however, here are the four main styles commonly installed in the home.
Air conditioning brands.
At Climatize Air Conditioning in Loughborough we use our experience to select the best products for your requirements. We are entirely independent and only use equipment from leading air conditioning manufacturers – including Toshiba, Fujitsu, Daikin and Mitsubishi. Your air conditioning will have the latest technology to ensure you enjoy the benefits of low energy consumption, super-silent operation and ozone-friendly cooling and heating.
Daikin Industries is one of the largest manufacturers of air conditioning and heat pump equipment in the world and a major manufacturer of chemicals including refrigerants. Daikin is the only corporation in the world that manufactures both air conditioning equipment and refrigerants, placing the company in a unique position to apply international directives and anticipate refrigerant market trends. Daikin was established in 1924 in Japan and is a major player in the global air conditioning manufacturing industry, constantly at the forefront of energy efficient and environmentally friendly air conditioning equipment innovation.
www.daikin.co.uk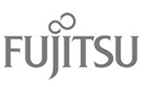 Fujitsu General Air Conditioning offers more choice than ever with floor standing, wall, ceiling or window-mounted, ceiling cassette, or discreet ducted split air conditioning systems that neatly fit in a ceiling or wall void. Engineering is at its highest level of reliability, on-board computer technology has enhanced performance output, and Fujitsu General leads the way in finished product design at a highly competitive price. www.fujitsu.com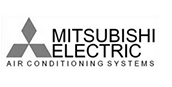 Mitsubishi Electric is a world leader in air-conditioning systems for residential, commercial and industrial use. Founded in 1921, Mitsubishi Electric initially launched an electric fan. It became an instant success and a little over 10 years later the company started making coolers. The challenge of creating air-conditioning systems suitable to Japan's wide-ranging climate conditions led Mitsubishi Electric to the development of amazingly sophisticated yet rugged machines and systems that can take the punishment of constant use in virtually any environment. This premium manufacturer continues to innovate quietly, energy-efficiently and with minimum negative impact on the environment.
www.mitsubishielectric.co.uk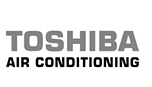 As a world leader in electronics, Toshiba is committed to delivering the highest standards of quality and innovation in all of the industries in which the company is a major player. These principles apply to the air conditioning division for which Toshiba continues to develop market leading products suitable for residential and commercial applications. Toshiba has a passion for innovation and constantly works to ensure that its air conditioners help protect the environment while delivering reassurance and reliability to users around the world. All Toshiba systems are designed with emphasis on energy efficiency, reliability, aesthetics and ease of use. www.toshiba.co.uk